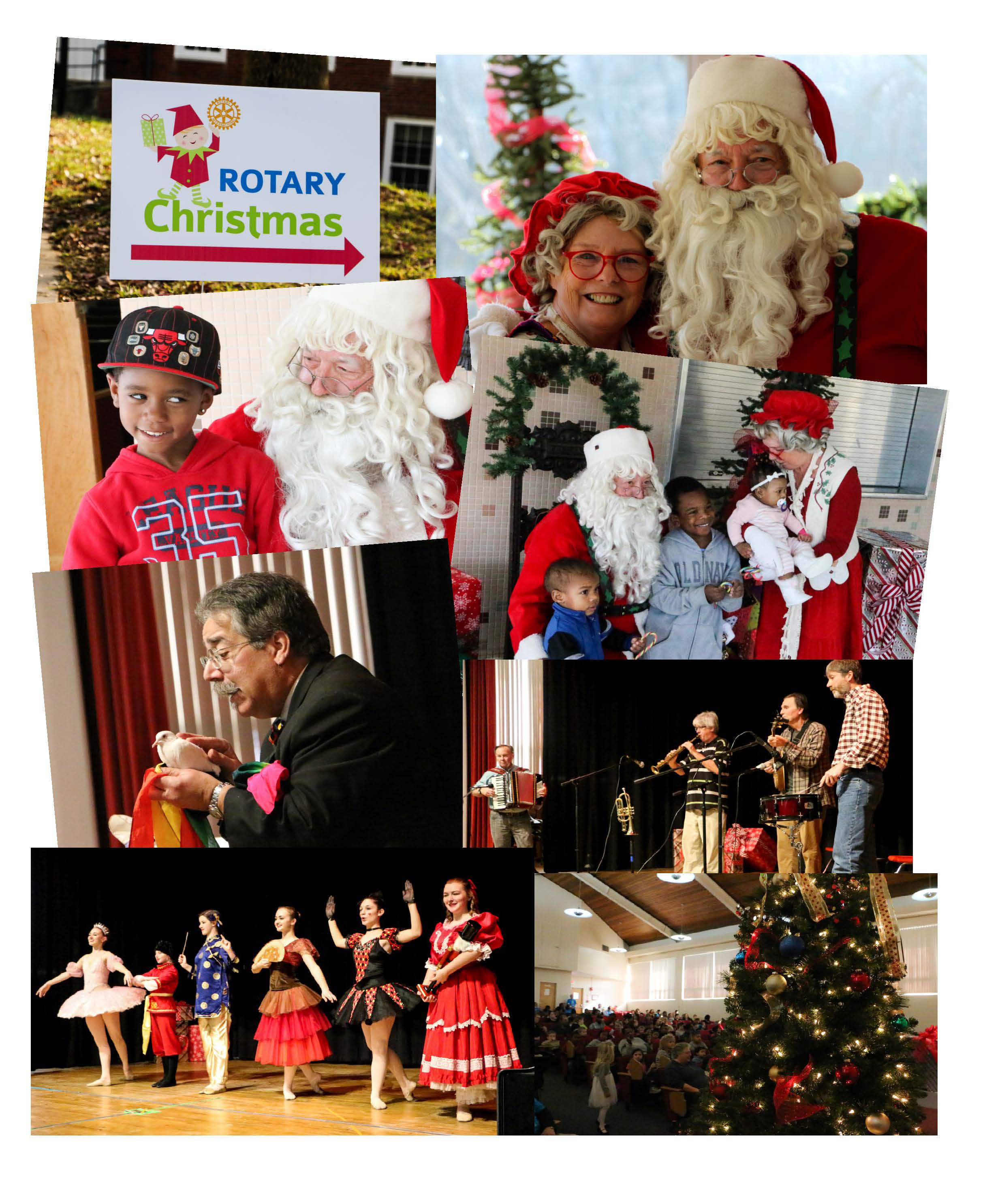 For more than forty years, the Staunton Rotary Club has worked with local Salvation Armies to provide gifts to local underprivileged children. Clothing, shoes and toys are purchased by volunteers, individually wrapped for the children, and presented to the children at our annual party.
At the party (this year held on December 10, 2016), the children and their families are entertained by magicians, dancers, and musicians. Santa and Mrs. Claus are there to greet the children and available for pictures.
The cost of hosting the party is borne by the Staunton Rotary Club and our members. We need your help to raise the $23,000 to purchase $100 worth of gifts for 230 local children. Won't you help us make a brighter Christmas season for a needy child?